Posted By Claire on June 20, 2016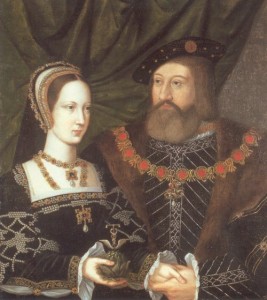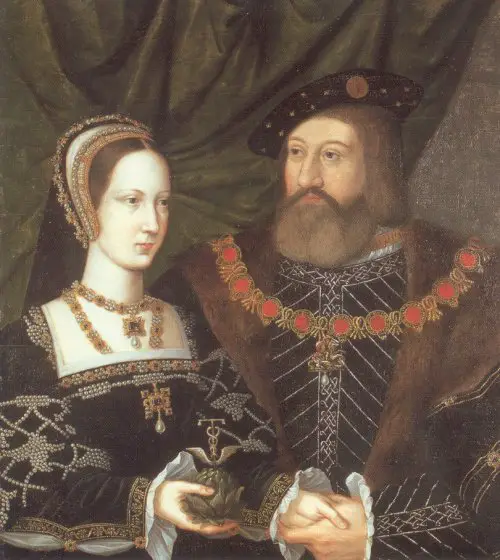 I'm delighted to welcome Sarah Bryson, author of Charles Brandon: The King's Man to the Anne Boleyn Files today on the first stop of her book/blog tour.
Sarah's here to share an article and her publisher, MadeGlobal Publishing, is also offering a paperback copy of Sarah's biography of Brandon to one lucky Anne Boleyn Files follower. All you have to do to enter the giveaway is comment below this article saying what you'd like to know about Charles Brandon. Leave your comment before the end of Friday 24th June. A winner will be picked at random and contacted for their details.
Over to Sarah…
History often records Charles Brandon as a womaniser, an irresistible man and a great favourite of women. He is even alleged to have kidnapped one of his wives and stolen her away to marry her! He has been accused of flirting with other women and generally being a playboy. Certainly Brandon was no stranger to women. He had four wives and at least one precontract to marry that was eventually called off. Yet does this make him a womaniser or are we viewing the man's life through a modern lens?
According to the Merriam Webster dictionary, to "womanise" is to peruse "casual sexual relationships with multiple women." Certainly in his younger years, it can be safely stated that Brandon had quite a chequered marital life. It was clear that there was one marriage and one proposal of marriage that he went into for the sole reason of furthering his financial prospects. Yet Brandon also seems to have deeply loved two of his four wives, one of which he outlived.
Looking once again at his marital life Brandon was married four times, two of his wives dying before himself. In 1505/1506, Brandon was romantically linked to Anne Browne, daughter of Sir Anthony Browne. It is recorded that "he was in love and resorted muche to the company of Anne Browne." Certainly from this confession it can be assumed that Brandon was in love, or believed himself to be in love with Anne Browne and enjoyed her company. The couple promised one another to marry and then slept together, conceiving a daughter. However, the marriage would not have brought Brandon great financial prospects. Anne was the daughter of Sir Anthony Browne, Lieutenant of Calais and a Knight. With his second marriage, Anthony Browne had at least one son who would become his heir and thus Anne would receive little of her father's wealth when he passed in November 1506.
Brandon, a young man at only twenty-two years of age, needed money to help further his career, and thus, he turned his attention to forty-three-year-old Margaret Neville, Dame Mortimer, and made her his wife. This marriage brought greater advancement for Brandon, and he began to sell off his new wife's lands to the value of around £1000. For this Brandon has been referred to as a womaniser yet what must Margaret Neville have thought? She was marrying a man almost half her age; did she truly think he loved her? Surely she could not have been so blind as to think that the marriage was for love rather than advancement? As a woman brought up with the belief that it was her duty to serve her husband she would have had to submit herself to the knowledge that Brandon would have used the marriage to further his career.
Less than two years later, Brandon was looking to have his marriage to Dame Mortimer annulled due to consanguinity, that is due to his previously relationship with her niece, Anne Browne.
There is no doubt that Brandon used Dame Margaret for his own financial benefit. This is clear to anyone looking at the marriage. However, after his marriage to Dame Margaret, Brandon returned to his first wife. It has been reported that Brandon kidnapped Anne Browne, however, there is simply no factual evidence for this. Together the couple had another daughter before Anne tragically died a short time later in 1510. The fact that Brandon returned to Anne must show that he held some affection for his first wife and did his duty and returned to her to raise their daughter and subsequently their second child.
At the age of twenty-nine, Brandon was a widower and looking to further his career and financial standing, thus, in 1513, he proposed marriage to eight-year-old Elizabeth Grey, Viscountess Lisle, daughter and heiress of the late John Grey, 2nd Baron Lisle. First and foremost, the age of marriage for a woman in the Tudor period was twelve, so Brandon clearly had no intention of consummating the marriage. But what the proposal did bring him was the title of Viscount and the money related to the lands and rents that Elizabeth Grey owned.
Perhaps Brandon would have married Elizabeth Grey when she came of age, but he would have had to wait six years for that to happen and it appears that he was more interested in her wealth and money than an actual physical marriage. However, before Elizabeth came of age Brandon was again married.
There is no doubt that Brandon's marriage to Mary Tudor; younger sister of Henry VIII, was a love affair. It could be argued that Brandon married Mary to further his own prospects, but Brandon's marriage to Mary left the couple in great debt. Brandon defied his King and risked the charge of treason and death to marry Mary. The story of Brandon and Mary's marriage writes itself like a love story, and it does seem as though the pair genuinely loved each other.
A few months after their marriage Brandon did write to the King stating:
"I beseech your grace to tell Mistress Blount and Mistress Carew the next time I write to them or send them tokens, they shall write to be or send me tokens again".
However, it is highly doubtful that there was any sexual or deep romantic interest from Brandon towards Mistress Blount or Mistress Carew, especially since Brandon had just married Henry VIII's younger sister! Most likely this was just another case of courtly love, an idea that was related to the Arthurian legends where a man wooed a woman without any real desire to marry her or get her into bed. Brandon could also have been writing to play along with his King's romantic interests in Elizabeth "Bessie Blount".
Whatever the outcome of this letter there are no reports of Brandon sleeping with other women during his marriage to Mary Tudor. It seems their marriage was a love affair, and the couple were married for eighteen years before Mary died on 25th of June 1533.
Brandon married his fourth wife within three months of Mary Tudor's death. He married Katherine Willoughby, heiress to her father's fortune and a girl of fourteen years of age. There was a thirty-five year age gap between the pair and despite Katherine being of legal age to marry, there was some talk about the age difference and the suddenness of the marriage. Once again, it appears that Brandon married Katherine to secure her fortune and to incorporate it into his own wealth.
However, the benefits for Katherine in this marriage cannot be overlooked. She was being elevated to one of the highest ranking women in the country, after the Queen and the Princesses Mary and Elizabeth. No longer was she a ward, but now she was a woman who ran her own household and whom people would turn to for favours and advancement. Her own career began to prosper, and she became a strong believer in the new teachings and religious beliefs. She also became close friends with Henry VIII's last wife Katherine Parr, who also shared Katherine's religious beliefs.
There does seem to be some mutual affection and understanding between Brandon and his last wife. While Brandon was conservative in his religion, he was also known to be a patron to both conservative and reformers. Katherine was a strong reformer, and Brandon seems to have supported her religious beliefs, even allowing her to call her dog Gardiner, after the staunch Catholic Stephen Gardiner.
Whatever the true nature of their relationship, Brandon and Katherine's marriage lasted almost twelve years, producing two sons, only ending with the Duke's death on August 22nd 1545. Despite what the television show "The Tudors" depicted there are no reports or accounts of Brandon taking a mistress during his final marriage.
So the question remains, was Brandon a womaniser? Again, his behaviour needs to be considered according to the beliefs and behaviours of the time. It was a common belief that sexual intercourse during pregnancy could damage the child and that a man needed sex to remain healthy and strong so it was not unthinkable, nor was it unusual, for a man to seek a mistress while his wife was pregnant. Certainly Henry VIII is known to have several mistresses in addition to his six wives. William Compton, courtier and close friend of the King, took the Duke of Buckingham's sister to be his mistress for many years. Thomas Howard, Duke of Norfolk, put aside his wife and took one of his servants, Bess Holland, as his mistress. Even Cardinal Thomas Wolsey, a dedicated man of the church, was living with his mistress with whom he had children.
When considering Brandon's actions compared to those around him it does not seem as though he was out of the ordinary, or behaving in a manner that was not common at the time. Yes, he was married four times, but of those four marriages two of those wives died before him, and the last only ended due to his death. Certainly he knew how to play the game of courtly love, his very public flirtation with Margaret of Savoy was testament to that. He knew how to woo women and there is no denying that he was an extremely handsome man. Certainly in his younger years Brandon used Dame Margaret to further his financial position and he gained the wardship of Elizabeth Grey to claim her land and wealth. Yet there was also his marriage to Anne Browne which seemed to hold genuine affection, and certainly his marriage to Mary Tudor was a love match.
Yes, Brandon did have a chequered marital and romantic life but to call him a womaniser would be judging him through the lenses of modern standards. He had a way with women, that is quite obvious, but he also loved deeply and had two long-lasting marriages that only ended due to death.
For further information about Charles Brandon, Duke of Suffolk's life, please refer to my new book Charles Brandon The King's Man available on Amazon – click here to go to your country's Amazon site. Or you can find me at by website www.queentohistory.com or my Facebook page.
Here is the schedule for Sarah's book/blog tour:
Sarah Bryson is a researcher, writer and educator who has a Bachelor of Early Childhood Education with Honours. She currently works with children with disabilities. She is passionate about Tudor history and has a deep interest in Mary Boleyn, Charles Brandon, the reign of Henry VIII and the people of his court. She is the author of Mary Boleyn in a Nutshell and Charles Brandon: The King's Man.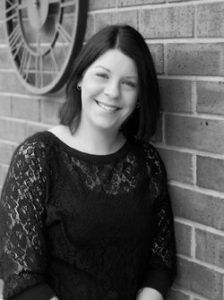 Visiting England in 2009 furthered her passion and when she returned home she started a website, queentohistory.com, and a Facebook page about Tudor history. Sarah lives in Australia, enjoys reading, writing and Tudor costume enactment.
Sarah will be at MadeGlobal's "An Evening with the Author" event on 24 September in London – click here to find out more.
More about Charles Brandon: The King's Man
Charles Brandon was an enigmatic, charismatic man, rising from a mere boyhood friend of the future king, Henry VIII, to flirting with a European duchess, marrying Mary Tudor, Dowager Queen of France, and being created Duke of Suffolk. Brandon was one of the best jousters during the reign of Henry, he was clever, athletic and confident, though his confidence sometimes got him into trouble.
In this detailed biography, Sarah Bryson (Mary Boleyn in a Nutshell) gives us a highly detailed look at Charles Brandon's life and times, including information and background on each of his marriages, his children, and his lifetime achievements.
Fully referenced and indexed, Charles Brandon: The King's Man is an invaluable resource for any Tudor enthusiast.
"A vivid portrait of one of the most enigmatic and fascinating men at the Tudor court." – Josephine Wilkinson, author of Katherine Howard
"An enjoyable and readable biography of this fascinating Tudor man." – Claire Ridgway, author of The Fall of Anne Boleyn
"Bryson has constructed a fluid and well-informed narrative which rings with passion for her subject. She successfully brings to life a vibrant and complex man, drawing out the different levels of his identity as a courtier, jouster, politician, friend to the King and as a husband and lover. I defy anyone to read this interesting study and not to be drawn in by the author's infectious desire to understand the real Charles Brandon." – Amy Licence, author of The Six Wives & Many Mistresses of Henry VIII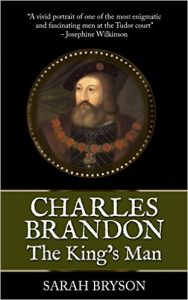 Remember to leave a comment below saying what you'd like to know about Charles Brandon. Leave your comment before the end of Friday 24th June.
Sources
Baldwin, David (2015) Henry VIII's Last Love: The Extraordinary Life of Katherine
Willoughby, Lady-in-Waiting to the Tudors, Amberley Publishing, Gloucestershire.
Denny, J (2007) Anne Boleyn: A New Life of England's Tragic Queen, Da Capo Press, Great Britain.
Hart, Kelly (2009) The Mistresses of Henry VIII, The History Press, Gloucestershire.
Letters and Papers, Foreign and Domestic, of the Reign of Henry VIII, 1509-47, ed. J.S Brewer, James Gairdner and R.H Brodie, His Majesty's Stationery Office, 1862-1932.
Licence, Amy (2014) The Six Wives & Many Mistresses of Henry VIII, Amberley Publishing, Gloucestershire.
Medieval Lives: Birth, Marriage and Death 2013, BBC Scotland.
Merriam-Webster Incorporated 2015, "Womanize", An Encyclopaedia Britannica Company, viewed 17 May 2016, http://www.merriam-webster.com/dictionary/womanize.
Richardson, Douglas (2011) Plantagenet Ancestry: A Study In Colonial And Medieval Families, 2nd Edition, CreateSpace, USA.
Sadlack, Erin (2001) The French Queen's Letters, Palgrave Macmillan, New York.
Wilson, Derek (2009) A Brief History of Henry VIII, Constable and Robinson Ltd., London.
Weir, Alison (1991) The Six Wives of Henry VIII, Grove Press, New York.
Weir, Alison (2008) Henry VIII: King & Court, Vintage Books, London.