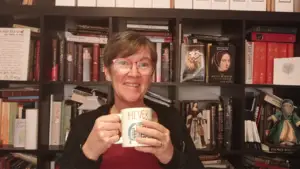 Just a quick post to let you know that I'm celebrating my birthday by going live on the Anne Boleyn Files and Tudor Society YouTube Channel on Saturday 11th February at 9pm UK time / 4pm New York time.
In my livestream, I'll be sharing my plans for the next few months and asking you for your ideas for a new series of livestreams I'll be doing. I'm so looking forward to talking Tudor with you! It'll be so much fun.
Bring your favourite tipple and be ready for me to pick your brain!
The link for the livestream on Saturday is https://youtube.com/live/X693clsYX-8?feature=share and you can use https://www.timeanddate.com/worldclock/converter.html to convert the time to your timezone.