Henry VIII and His Six Wives event open for registration
Posted By Claire on January 30, 2023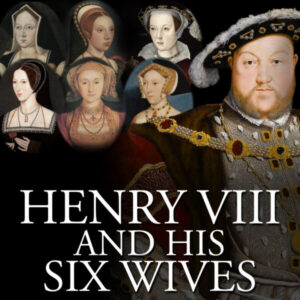 I've just finished my Discovering Mary I event, which was fabulous. We all had such fun with the chats and zoom calls and feel that we've come away with a new understanding of Mary. A big thank you to all the historians and participants who made it such a wonderful event.
I've been promising a Henry VIII and His Six Wives event and it's here and open for registration.
Join me and five other historians as we explore the lives of this iconic king and his six queens consort.
Henry VIII and His Six Wives is a completely online event and its starts on 22nd May 2023.
You can see all the details, including event schedule and zoom video call schedule (calls start in February) at https://claireridgway.com/events/henry-viii-2023/. Sign up before the end of 17 February with coupon code EARLYB23 to save $50.
I do hope you can join me!