Burial of Stephen Gardiner, Bishop of Winchester
Posted By Claire on February 28, 2018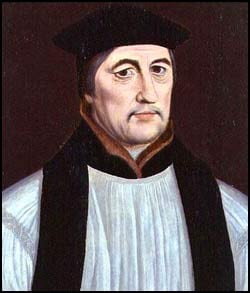 On this day in history, 28th February 1556, Stephen Gardiner, Bishop of Winchester and Lord Chancellor of England, was buried in a chantry tomb at Winchester Cathedral.
Gardiner had been taken ill at the end of October 1555 with what is thought to have been jaundice and dropsy, and he died on 12th November 1555. His bowels were removed and buried in St Mary Overy, Southwark, London, and a requiem mass was sung by Edmund Bonner, Bishop of London, on 14th November. A chantry chapel was built for him in 1556 in the south presbytery aisle of Winchester Cathedral and daily masses would have been said for his soul. His chantry chapel can still be seen by visitors to the cathedral today.
You can read more about Gardiner in my article Stephen Gardiner, Bishop of Winchester.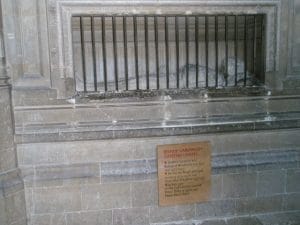 Pictures: Portrait of Stephen Gardiner, Corpus Christi College, Oxford; Photo: "Bishop Gardiner barred from getting out and about at Winchester Cathedral" cc-by-sa/2.0 – © Basher Eyre – geograph.org.uk/p/1163913.