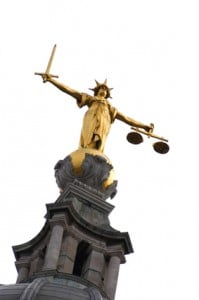 Today's article has been inspired by a comment left on the website overnight, a comment which read "Anne Boleyn was cheating on the king and was disrespectful, she deserved to be killed." Yep, I'm on my soapbox!
Now, everyone has their own point of view and I have nothing against the person who left that comment – it just makes me want to work even harder to get Anne's real story out there – but it is wrong on so many levels.
There is no evidence that Anne cheated on the King
Adultery was a sin, not a crime
Anne did not deserve to be executed – Does anyone truly deserve that anyway?
The majority of historians who have studied the primary sources from the 1530s conclude that Anne Boleyn was innocent of all of the charges brought against her and that she was framed to get her out of the picture.
The bloody events of May 1536 were, in my opinion, the result of a stitch-up, a plot to get rid of the Queen and Boleyn supporters. However, there is one historian, G W Bernard, who believes that it is possible that Anne was guilty of adultery. Wouldn't it be wonderful if we could have a mock trial. I can picture it now, G W Bernard for the Prosecution and Eric Ives for the Defence… So, let's have a look at what evidence they might produce and what arguments they'd use if there was to be a modern day mock trial.
The Case for the Prosecution
Records of a conversation between Elizabeth Browne, Countess of Worcester, and her brother, Sir Anthony Browne – The Countess accused the Queen of committing adultery with her own brother, as well as Mark Smeaton.1
Poem written by Lancelot de Carles, secretary to the French ambassador, in which he writes:-
"She never stops her daily round
Lubricious fun with one by one
Just like a common whore
When one is over for the day
Another comes along on time
And then another…
Norris and Mark could not deny
That they have often passed with her
Many a night."2
The confession of Mark Smeaton – Smeaton confessed that he had slept with the Queen three times and he stood by this confession at his trial.
Anne Boleyn's "flirtatious" talk which "does allow the possibility that Anne and Norris were indeed lovers".3 Anne's remarks in the Tower regarding Norris, the talk of him being Elizabeth's father and Smeaton's confession are "enough circumstantial evidence" to put forward the idea that Anne mad committed adultery with Norris and possibly briefly with Smeaton.
Anne and the men were tried and found guilty.
Sir Thomas Wyatt and Sir Richard Page were arrested, suggesting that "Henry and his ministers were genuinely examining the evidence"4 and that justice was done.
The information regarding Anne's infidelity "came into the 'public domain' by chance, by the accident of a quarrel between one of the queen's ladies and her brother",5 it was not part of a plot.
Anne gave the men gifts as bribes and love tokens – Evidence of intimacy and also of plotting.
The Case for the Defence
The conversation between the Countess and her brother cannot be taken seriously – "This sounds very much like exaggeration of a altercation in which Anthony Browne criticized his sister's involvement in the lively society of the queen's chamber and she hit back that she was no more, or even less, of a flirt than the queen."6
Justice Spelman, a man who heard all of the evidence against Anne, made no mention of Lady Worcester and that he said that "all of the evidence was of bawdry and lechery".7 If Lady Worcester's evidence was so damning then why was she not mentioned?
The Countess of Worcester had borrowed some money from the Queen, without her husband's knowledge, so it may have been in her interest to get rid of the Queen?
The French ambassador and his secretary were simply fed information (propaganda) from Thomas Cromwell and the King's Council. Lancelot de Carles wrote the poem in the French embassy, "it is, thus hardly surprising that de Carles's account is in outline congruent with what Cromwell circulated on the diplomatic network."8 It is propaganda mixed with court gossip, and is not corroborated by other sources.
Anne Boleyn and the men did not have a fair trial in 1536 – "Two days before Anne appeared to plead "not guilty" the crown began breaking up her household and, according to Chapuys, Henry told Jane on the morning of the trial that Anne would be condemned by three in the afternoon. His wife was the victim of a struggle for power, and Henry at his rare moments of honesty admitted it. When he told Jane Seymour not to meddle in affairs of state, he pointedly advised her to take Anne as a warning."9
It also appears that the executioner must have been ordered before Anne's trial for him to get from Calais to London in time.
The dates of the Middlesex and Kent Indictments do not make sense and should, frankly, be thrown out – "Investigation… shows that even after nearly 500 years, three-quarters of these specific allegations can be disproved. In twelve cases Anne was elsewhere or else the man was."10 These dates and offences were fabricated.
There had been no gossip or slander surrounding the Queen until April/May 1536 – Did Anne suddenly turn into a "nymphomaniac"?11
None of Anne's ladies were arrested for helping her, as in the case of Catherine Howard. How did Anne commit adultery with so many men without the help of her ladies-in-waiting? Where is their evidence?
Mark Smeaton was the only one of the five men to confess. We do not know what kind of pressure he was put under or whether he was offered some kind of deal, we just don't know the details of the interrogation. The Spanish Chronicle12 reported that he had been tortured with a knotted rope around his head and Norris's servant, George Constantine, wrote of how he'd heard that Smeaton was racked.13 We dn't know though. According to Constantine, Sir Henry Norris was tricked into confessing but retracted it, perhaps Smeaton was also 'tricked'.
Norris was offered a pardon by the King if he confessed but he did not confess.
Anne Boleyn's "flirtatious talk" was part of the courtly love tradition and has been twisted to suit the Prosecution's purpose.
The jury were handpicked and were prejudiced
Anne Boleyn swore on the sacrament that she was innocent, "deliberately hazarding her immortal soul"14 if she was lying.
Having sexual relations with the Queen, with her consent, did not constitute treason, so Anne and the men were also charged with plotting to kill the King. The usual gifts given by "every courtly lady"15 were turned into bribes or rewards. Anne was bound to have gifts ready on the 31st December 1535, as charged in the indictments, it was New Year's Eve!
Why invent dates if those charged were guilty?
Margery Lyster (née Horsman) was reported to have known about the Queen's affairs yet she went on to serve Queen Jane Seymour! Would Henry VIII really have wanted such a woman near Jane?16
"Not everybody accepted the government line. Oxfordshire folk recognised that Henry's behaviour told a different tale: 'The king for a frawde and gill caused Master Norrys, Mr Weston and the other queen to be put to death because he was made sure unto the queen's grace that now is, half a year before'"17 and even Chapuys, the ambassador who hate Anne Boleyn, did not believe that she was guilty.
Anne's fall was the result of a plot – We have evidence that Henry VIII's interest in Jane Seymour was growing, that Jane was being coached by those hostile to the Queen, and that people like the Marquis of Exeter and his wife, the Countess of Kildare, Lord Montagu and the Seymours invited Chapuys to support them and back up Jane and the Lady Mary.18 There is also the fact that a commission of oyer and terminer was issued on the 24th April, before the arrests.
Thomas Cromwell admitted to Chapuys that he had masterminded Anne Boleyn's fall and Chapuys "credited Cromwell's claim".19
The arrests and subsequent release of Sir Thomas Wyatt and Sir Richard Page were simply an attempt to make it appear that the Crown were investigating the case properly.
I have read G W Bernard's arguments in his book and articles, I have read those of Eric Ives, Alison Weir, Retha Warnicke and other historians, and I have been researching the primary sources for three years now and I am completely convinced of Anne Boleyn's innocence and that of George Boleyn, Mark Smeaton, Henry Norris, Sir Francis Weston and William Brereton. I find the idea of modern day trials of historical figures, like the Richard III trial in front of the Chief Justice of the United States, a bit weird in that we just haven't got access to all the evidence and to any potential witnesses. In the case of Anne Boleyn and the five men, the records of the trials, interviews and interrogations are missing, only the indictments and reports of the verdict and gossip still exist today. It would, therefore, be difficult to do a mock trial.
What I do know is that Anne Boleyn and those five men did not deserve their fate. They did not deserve their lives to be cut short in such a brutal way. It was not karma, it was not God's punishment, it was pure evil.
What do you think?
Feel free to share your thoughts no matter what your point of view!
Notes and Sources
Lancelot de Carles "de la royne d'angleterre" in "La Grande-Bretagne devant l'opinion française depuis la Guerre de Cent Ans jusqu'à la fin du XVIe siècle", Georges Ascoli
Translation of de Carles, quoted in Anne Boleyn: Fatal Attractions, G W Bernard
The Fall of Anne Boleyn, G W Bernard, English Historical Review, 1991
Ibid.
Ibid.
The Life and Death of Anne Boleyn, Eric Ives, p334
Ibid., p345
Anne Boleyn on Trial Again, Eric Ives, Journal of Ecclesiastical History, Vol. 62, October 2011
The Life and Death of Anne Boleyn, Eric Ives
Ibid., p344
Anne Boleyn on Trial Again, Ives
Spanish Chronicle
Constantine
The Fall of Anne Boleyn Reconsidered, Eric Ives, English Historical Review, 1992
Ibid.
Ibid.
Ibid.
Ibid.
Ibid.