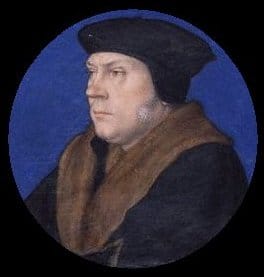 In 1540, Thomas Cromwell's enemies were able to take advantage of King Henry VIII's frustration with his right-hand man and fixer, Thomas Cromwell, Earl of Essex, to bring him down once and for all.
It was on this day in history, 10th June 1540, after Thomas Cromwell had so far failed to get the king out of his rather unhappy marriage to Anne of Cleves, that Cromwell was arrested for treason at a meeting of the king's council in the council chamber at Westminster.
It must have been a shock for the man who had served his king loyally and always done his utmost to do the king's bidding, but his pleas for mercy over the next few weeks would fall on death ears. The king would come to regret the fall of Thomas Cromwell, but after the poor man had had his head removed in a rather botched execution.
You can find out more about Cromwell's arrest in my "on this day in Tudor history" video below, or you can click here if you prefer to read an article about it.