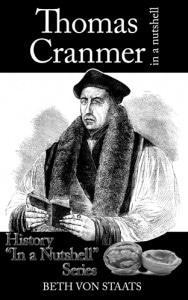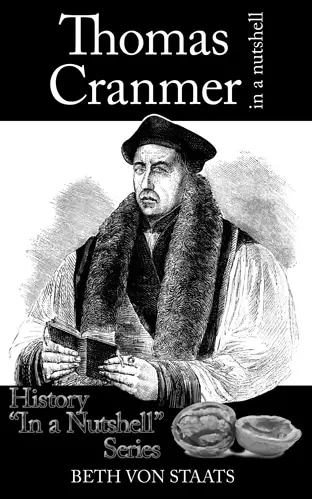 Just a quick post to let you know that Beth von Staats' book Thomas Cranmer: In a Nutshell is now available in paperback as well as a Kindle ebook.
Here are the links:
It's also available from the other Amazon stores and will be rolling out to other book retailers too.
If you prefer Kindle, see Amazon.com, Amazon UK and Amazon's other Kindle stores.
And here is the blurb…
MadeGlobal's History in a Nutshell Series aims to give readers a good grounding in a historical topic in a concise, easily digestible and accessible way.
In Thomas Cranmer: In a Nutshell, Beth von Staats discusses the fascinating life of Thomas Cranmer, from his early education, through his appointment to Archbishop of Canterbury, his growth in confidence as a reformer, the writing of two versions of the English Book of Common Prayer and eventually to his imprisonment, recantations and execution.
Beth von Staats, creator of the popular "QueenAnneBoleyn" website brings together what is known about Thomas Cranmer and clearly explains his role in English history.
Publisher: MadeGlobal Publishing (April 21, 2015)
Language: English
Paperback: 90 pages
Kindle ASIN: B00WI8RNQG
Kindle File Size: 9516 KB
ISBN-10: 8494372130
ISBN-13: 978-8494372131