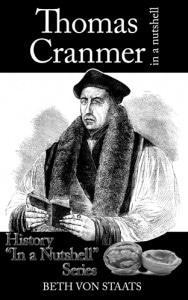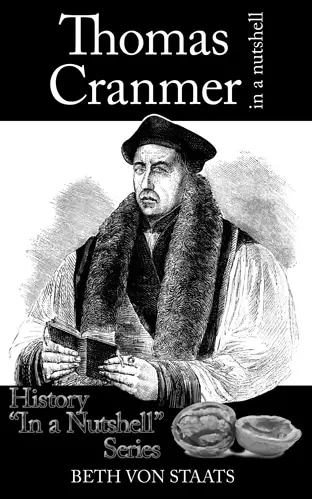 Congratulations to my dear friend Beth von Staats, who many of you will know from QueenAnneBoleyn.com, on the release of her first book Thomas Cranmer: In a Nutshell.
There is a funny story behind this book. I had asked Beth to write an article for The Anne Boleyn Files on Thomas Cranmer, Henry VIII's Archbishop of Canterbury and a good friend of Anne Boleyn, for our series of articles on characters featured in Wolf Hall. Beth kindly agreed to do so, but in her passion for 'His Grace' she got rather carried away and wrote a book instead. It was a brilliant book and I thought it was perfect for anyone wanting to know more about Cranmer without having to wade through an academic text or full-length biography. The rest is history, as they say, and the result of this happy accident is Thomas Cranmer: In a Nutshell, a 90 page book on this fascinating Tudor man.
Thomas Cranmer: In a Nutshell is out now on Kindle and will be available as a paperback very soon. Here are all the details…
MadeGlobal's History in a Nutshell Series aims to give readers a good grounding in a historical topic in a concise, easily digestible and accessible way.
In Thomas Cranmer: In a Nutshell, Beth von Staats discusses the fascinating life of Thomas Cranmer, from his early education, through his appointment to Archbishop of Canterbury, his growth in confidence as a reformer, the writing of two versions of the English Book of Common Prayer and eventually to his imprisonment, recantations and execution.
Beth von Staats, creator of the popular "QueenAnneBoleyn" website brings together what is known about Thomas Cranmer and clearly explains his role in English history.
Publisher: MadeGlobal Publishing (April 21, 2015)
Language: English
Kindle ASIN: B00WI8RNQG
Kindle File Size: 9516 KB
ISBN (paperback): 978-8494372131
Available as a Kindle from Amazon.com, Amazon UK and Amazon's other Kindle stores, and coming soon in paperback.