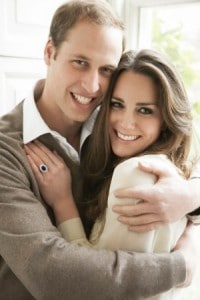 Tomorrow people around the world, and particularly in the UK and Commonwealth, will be celebrating the Royal Wedding of the year, that of Prince William and Catherine Middleton, known as Kate.
As a Brit, I will be taking the day off tomorrow to celebrate the wedding and to enjoy a garden party, complete with barbecue, a hat competition for the ladies (I'm wearing a French hood!) and an archery competition. Even our roving reporter, Sir Tim Ridgway, is travelling forward in time from 1536 to enjoy the day with us!
The actual marriage ceremony begins at 11am GMT at Westminster and you can see the full schedule on the BBC News website at http://www.bbc.co.uk/news/uk-13097243. The BBC are providing comprehensive coverage to viewers and those in countries outside of the UK will be able to see coverage on their news website – http://www.bbc.co.uk/news/uk-13132410 and their Royal Wedding page – http://www.bbc.co.uk/news/uk-11767495 which also has a wedding route map, information on past royal weddings and a complete guide to this very special occasion.
For those of you who are not into the whole Wills and Kate wedding, I thought you might be interested in the details of the weddings of other Royal Catherines, those from the Tudor era:-
The Anne Boleyn Files wishes His Royal Highness the Prince William and his bride, Catherine Middleton, a lifetime of happiness. We pray that she will be happier than her royal namesakes!