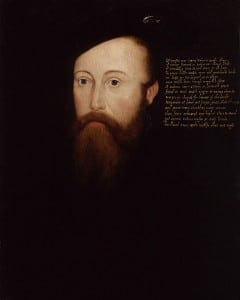 On this day in history, the 20th March 1549, Thomas Seymour, Baron Sudeley, was executed for treason after his nephew, King Edward VI, signed the death warrant that Protector Somerset, Seymour's brother, could not bring himself to sign.
I won't go into any more details on Thomas Seymour's downfall and death here, as I've just written about in over at The Elizabeth Files, and you can read more about him in the following articles:-
P.S. Contrary to what is shown in "The Tudors", Thomas Seymour did not sleep with Anne Stanhope, the wife of his brother, Edward Seymour, but he was in love with Catherine Parr and did marry her after Henry VIII's death.