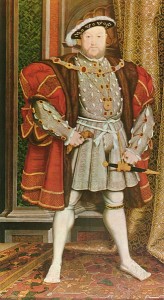 I've just written an article over at The Elizabeth Files about Elizabeth's possible illegitimate siblings. Henry VIII recognised one illegitimate child as his – Henry Fitzroy, Duke of Richmond – but were there others he did not formally recognise?
In my article, I discuss Henry Fitzroy, Catherine and Henry Carey, John Perrot, Thomas Stukeley and Ethelreda Malte. Please do read it and let me know your thoughts.
See "Elizabeth's Early Life – Illegitimate Siblings".