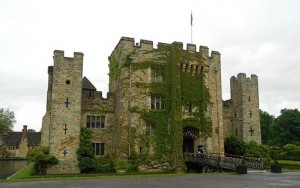 Yes, the Anne Boleyn Experience Tour 2018 is very nearly here! I leave home tomorrow and then I meet Philippa from British History Tours and our group of lovely Tudor history lovers in London on Wednesday – yay! I am so very excited! Hever Castle is a magical place and to be staying there with Tudor history lovers – so I can talk Tudor every second of the day – will be an out of the world experience.
As the tour is run by British History Tours in association with the Tudor Society, I will be writing a post each day over at the Tudor Society website. WiFi willing, I'll be reporting on what we've got up to each day so that other Tudor history lovers around the world can live vicariously through me. I'm also hoping to share photos on Instagram (tudor.society) and to do some Facebook Live videos on the Tudor Society Facebook page, so do keep an eye on the Tudor Society social media too.
Does that mean that my countdown of the events leading up to Anne Boleyn's execution on 19th May will stop?
No! I'm magic and I never sleep – sleep is overrated, don't you think? – so I will still be posting here every day too! Thanks goodness for technology.
If you're going to be at the Tower on 19th May then do look out for our group. If you spot me, then please come and say hello. I'm not scary and I always love meeting fellow Tudor history lovers. Hint: I have a Tudor Society cream and bright green rucksack, and will be wearing my Anne Boleyn B necklace.