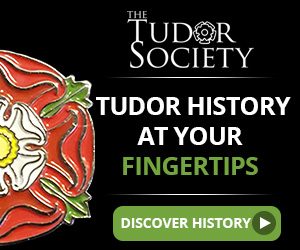 Read on if you do!
As you probably know, as well as running the Anne Boleyn Files I also run the Tudor Society. My aim in founding it was to create a community of Tudor history lovers and also to put Tudor history at members' fingertips wherever they were in the world.
I started the Tudor Society back in the summer of 2014 and it's gone from strength to strength, and we've had so many historians, researchers and authors involved over that time. It's been fun and educational. To celebrate the 3-year anniversary of the Tudor Society, we're doing a big relaunch and are giving away lots of Tudor goodies over the next couple of weeks.
To enjoy these goodies, all you have to do is go to www.tudorsociety.com/offers/ or click on the image in this post and then follow the instructions. They're completely free.
Enjoy the goodies!