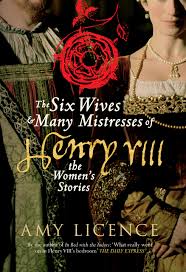 Thank you so much to author and historian Amy Licence for visiting The Anne Boleyn Files on her blog tour for her new book The Six Wives and Many Mistresses of Henry VIII and sharing this extract from her book. See the end of the article for giveaway details.
Over to Amy…
The watchwords for Mary's relationship with the King were secrecy and discretion. Yet history has tarnished her with scandal and rumour, insults and aspersions, leaving her with a reputation worthiest of the greatest whore at Henry's court. Just like so many of the facts of Mary's life, her real personality and appearance elude us. Historians and novelists have deduced various things from the known dates of her service in France, particularly her comparative lack of education and the circumstances of her marriage, yet these have often raised more questions than they have answered. Mary is illuminated in history by the light that fell upon her sister and she has suffered from the comparison ever since. Sadly her light will always be dimmer, her biography more nebulous.
Without a surviving authenticated portrait of Mary, it is impossible to draw any satisfactory conclusion about her appearance, beyond the fact that she was sufficiently attractive to engage the attention of the King. She may well have had the same colouring and proportions as her sister, but the two main candidates for her portrait, by Lucas Horenbout and the anonymous image held at Hever Castle, both depict women with rounder, softer faces and perhaps, lighter colouring. In fiction and on the screen, Mary has been played as alternately dark and fair, silly and serious, usually as a foil to Anne, but the only contemporary indication of any personal characteristic attributed to her is her role as Kindness and, for all we know, that may have been allocated on a chance basis. Whilst the parts of Kindness and Perseverance seem apt to the modern reader, enjoying the dancing of 1522 with a dash of hindsight, we could equally picture Mary and Anne drawing pieces of paper out of a velvet cap and laughing at their unsuitability. Perhaps these roles were even ascribed as a joke, a further disguise, with Mary refusing to be "kind" to the King and Anne known for her impatience. We will never know.
Taken at face value, the internal evidence of the Chateau Vert pageant may suggest Mary's affair with Henry began in the spring of 1522. Again, the exact start, as well as the duration of the liaison, is unknown. It may have been the four years some historians suggest, or it may have been a single night. All we know is that he did sleep with her on at least one occasion, by his own admission. As with his other mistresses, this is the result of Henry's intense desire for privacy. The private and public aspects of his complex role determined the experiences of his mistresses, as well as the degree of ceremony and arrangements by which he shared their beds. For Catherine, as Queen, the preliminaries for sex were somewhat formalised due to the dynastic significance of the moment, marked by a degree of ceremony and the involvement of servants. It mattered to the court when Henry slept with Catherine and how often. Once the doors closed, that was another matter. For a mistress like Mary though, even sleeping with the King on just a single occasion, the emphasis was on pleasure. This was not something Henry wanted to be recorded or observed, so a veil of courtly secrecy was woven by the few people in the know.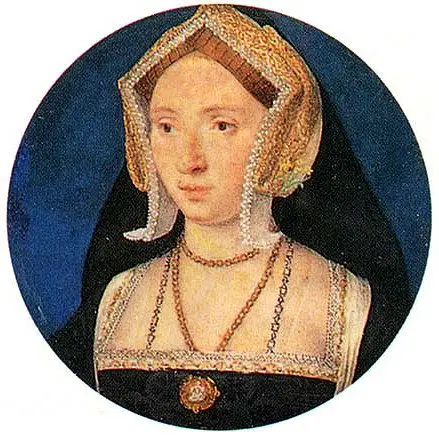 Apart from the pageant, there is no evidence of Henry's affair with Mary that dates from the early 1520s. No whisper, no rumour, no accusation or gossip survives to shine any light on their connection. It can scarcely be considered the open secret that some historians have suggested, with not a single shred of proof that it was known outside the most intimate court circles. Henry would have put his trust in a few men; as the facts show, his close relative Cardinal Pole was aware of the affair and Wolsey's role in the birth of Henry Fitzroy suggests he would also have been Henry's confidant. An interesting case it that of the Franciscan Friar William Peto, who mentioned Mary when he spoke out against Henry's divorce in 1532. As both Henry and Catherine favoured the Franciscans, frequently using their church at Greenwich, there is a chance that Peto had been trusted as a confidant outside the confessional, or had known someone who was. It is interesting to ponder, though, whether he had learned this information from the King, or from Catherine herself. It is not even clear whether Catherine knew that Mary was sharing her husband's favours.
And yet, by Henry's own later admission, Mary was definitely his mistress. How exactly did he achieve this without too much comment? That is the intention that lies at the heart of this book: to challenge the assumption that Henry's extreme desire for privacy and his active love life are incompatible.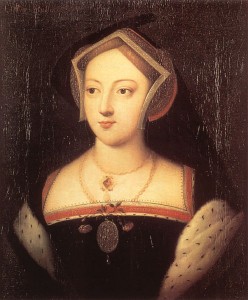 Book Tour Schedule
Amy has seven stops on her blog tour, so do follow her around and enjoy the extracts and interviews, as well as taking part in the giveaways.
Monday 20 October – Olga of Nerdalicious interviews Amy.
Tuesday 21 October – Here!
Wednesday 22 October – Amy shares an excerpt on Anne Boleyn's early life over at On the Tudor Trail
Thursday 23 October – Amy shares an excerpt on Jane Seymour at Lara's TudorHistory.org blog
Friday 24 October – Amy shares an extract on Catherine Parr with Darren and Emma at The Tudor Roses
Saturday 25 October – Stephanie of The Tudor Enthusiast interviews Amy.
Sunday 26 October – Amy finishes the tour with an article over at her own blog His Story Her Story
Giveaway
Thank you to Amberley Publishing for offering a copy of Amy's The Six Wives and Many Mistresses of Henry VIII to one lucky Anne Boleyn Files follower. The giveaway is international and all you have to do is leave a comment below before the end of Sunday 26th October saying why you want to read Amy's book. A comment will be picked at random and the winner announced on Monday 27th. Good luck!
More Book Details
Blurb:
For a King renowned for his love life, Henry VIII has traditionally been depicted as something of a prude, but the story may have been different for the women who shared his bed. How did they take the leap from courtier to lover, to wife? What was Henry really like as a lover? Henry's women were uniquely placed to experience the tension between his chivalric ideals and the lusts of the handsome, tall, athletic king; his first marriage, to Catherine of Aragon, was on one level a fairy-tale romance, but his affairs with Anne Stafford, Elizabeth Carew and Jane Popincourt undermined it early on. Later, his more established mistresses, Bessie Blount and Mary Boleyn, risked their good names by bearing him illegitimate children. Typical of his time, Henry did not see that casual liaisons might threaten his marriage, until he met the one woman who held him at arm's length. The arrival of Anne Boleyn changed everything. Her seductive eyes helped rewrite history. After their passionate marriage turned sour, the king rapidly remarried to Jane Seymour. Henry was a man of great appetites, ready to move heaven and earth for a woman he desired; Licence readdresses the experiences of his wives and mistresses in this frank, modern take on the affairs of his heart. What was it really like to be Mrs Henry VIII?
Hardcover: 416 pages
Publisher: Amberley Publishing (8 Oct 2014), due for release on 19 November in the US (the Kindle is already available)
Language: English
ISBN-10: 1445633671
ISBN-13: 978-1445633671
It is available on Kindle and as a hardback on Amazon UK and to pre-order on Amazon.com. It will also be available form your usual bookstore.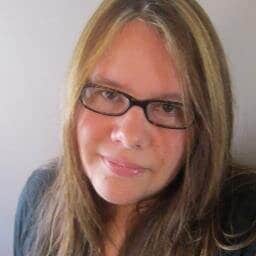 Amy Licence is an historian of women's lives in the medieval and early modern period, from Queens to commoners. Her particular interest lies in the late fifteenth and early sixteenth century, in gender relations, Queenship and identity, rites of passage, pilgrimage, female orthodoxy and rebellion, superstition, magic, fertility and childbirth.
Amy has written for The Guardian, the BBC Website, The English Review, The London Magazine, The Times Literary Supplement and is a regular contributor to the New Statesman and The Huffington Post. She has been interviewed for BBC 5 Live and Irish Newstalk radio and made her TV debut in 2013, in a BBC documentary on The White Queen. You can follow Amy on twitter @PrufrocksPeach or like her facebook page In Bed With the Tudors. She also has a personal blog – His Story Her Story
Amy lives in the medieval city of Canterbury, England with her husband and two sons.