Mary Boleyn: In a Nutshell Book Tour
Posted By Claire on April 13, 2015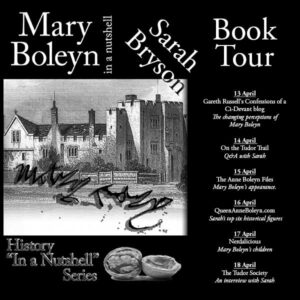 Sarah Bryson kicks off her blog/book tour for Mary Boleyn: In a Nutshell with a guest article on the changing perceptions of Mary Boleyn over at Gareth Russell's Confessions of a Ci-Devant blog. 
It looks like a great tour. 
Here is the tour schedule with links:
There will be a book giveaway at each stop.
I will definitely be following Sarah around these blogs!