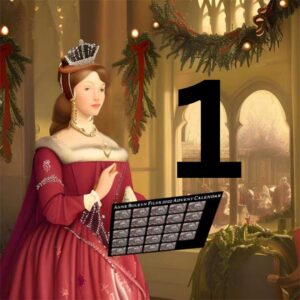 It only seems like yesterday that I was posting last year's Advent Calendar contributions – time really does fly when you're having Tudor fun!
As always, we have some wonderful contributions from a host of lovely historians, authors, bloggers and experts. A big thank you to them for being involved.
Today's Tudor treat is from me and it's an Anne Boleyn-themed crossword puzzle. I do hope you enjoy it.
You can access the Advent Calendar by clicking on the site header, by clicking here, or by clicking on the Number 1 image.
I'm also doing a daily video from now until Christmas Eve on the Anne Boleyn Files and Tudor Society YouTube Channel and you can click the image below to view today's right now.