Posted By Claire on December 2, 2022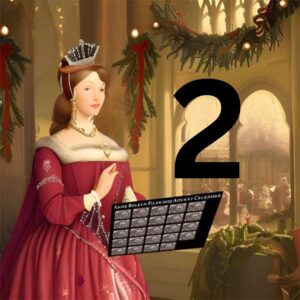 A big thank you to Laura Loney, author of the beautiful book "'Twas the Night Before Tudor Christmas", for the lovely Tudor treat today on the Anne Boleyn Files Advent Calendar 2022.
You can access our Advent calendar by clicking on the header of this website, by clicking here, or by clicking on the image accompanying this post.
Enjoy!
You can enjoy an extra Tudor treat on the Anne Boleyn Files and Tudor Society YouTube channel today, with my daily video series "The Tudors in their own words" – https://youtube.com/shorts/mMu6dfeLERs?feature=share