Day 4 of The Anne Boleyn Files Advent Calendar
Posted By Claire on December 4, 2022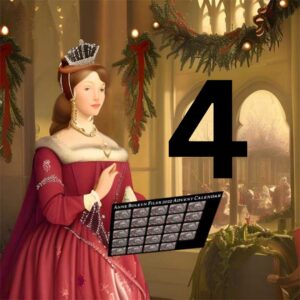 It's time for the fourth Tudor treat from The Anne Boleyn Files Advent Calendar, and today it's from Phil Roberts, author of "Cardinal Wolsey – For King and Country" – thank you, Phil!
You can access the Advent Calendar by clicking here, on the image, or on the site header. Do remember to check back every day from now until Christmas!
I have another treat for you! You can watch Day 4's video in my series "The Tudors in their own words" on YouTube right now at https://youtube.com/shorts/M19BkEUgrug?feature=share
And, how about watching Teasel's Tudor Trivia – December 4 – Henry VIII's dogs?
So many Tudor treats to enjoy!