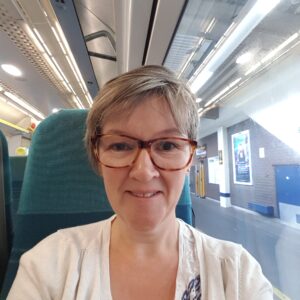 Today is the first day of the Discover the Tudors tour, which I am co-leading with Philippa of British History Tours. As I said in a previous post, I am sharing a day-by-day account of the tour on the Tudor Society website and I will also be sharing photos there and on the Tudor Society Instagram account (
tudor.society
).
I don't want you to miss these diary entries, so I shall be posting a snippet and link here every day. All you need to do is click on the link and enjoy! I do hope you enjoy following in my footsteps.
As promised, here is my diary entry for day 1 of the Discover the Tudors tour..
I didn't get much sleep last night as I was buzzing. I was so excited about the tour. I took the train to London early so that I had time to do a bit of shopping and get some lunch before meeting Philippa and the group. I met up with Philippa, my co-leader, for a coffee to catch up and then we headed off to meet the tour group.