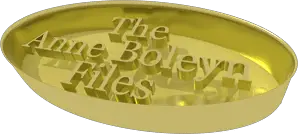 Today is the 5th anniversary of The Anne Boleyn Files website and I can't quite believe it.
Following a dream I had about Anne Boleyn's execution, I set up this blog as a way of sharing my research into her life and death. I posted my very first article on 17th February 2009 explaining that my mission was "to expose the real Anne Boleyn", which still holds true today. I had no idea at that point that anyone would ever read it and it was simply a diary to keep track of my research, and yet here we are now with:
I just want to say a huge thank you to everyone, whether you're someone who has been following the site for years or someone who has just stumbled on The Anne Boleyn Files. I feel very blessed to be able to do what I do on a daily basis and to have the encouragement I do, you Lord and Ladies are amazing – thank you!
You can read my very first blog post at In Search of the Real Anne Boleyn
Usually, I do some kind of giveaway, but this year I wanted to do something that everybody could use so here are two goodies for you:
For today and tomorrow only (17th and 18th), The Anne Boleyn Collection Audio book is just $5 (RRP $15.99) – You can download it in various formats at www.madeglobal.com/downloads/anne-boleyn-collection-audio-book/
Tim has designed an Anne Boleyn Files wallpaper for you to put on your computer – see below.
For the wallpaper, simply click on the image and then save it to your computer and then follow the instructions…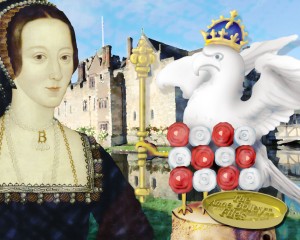 Set the image as your wallpaper using some Browsers (like Firefox)
Some browsers like Firefox allow you to set your desktop wallpaper directly from within the browser. Simply open our desktop wallpaper image and then right click (CMD+Click) on the image. Hopefully you'll have an option along the lines of "Set as desktop background". Enjoy.
If not, then you'll have to follow the specific instructions below…
Set the image as your wallpaper using Windows
First, open a windows explorer window by going to "start" and clicking on "My Computer" (you may have renamed this) to bring up a file browser
Next, navigate to the folder where you saved the wallpaper image
Finally, right click on the image and select "Set as Desktop Background" and you're done
Set the image as your wallpaper using a Mac
First, click on your little Apple Icon at the top left of your screen
Next, click "System Preferences…"
Under "Personal" (the top most line of icons below "Show All"), you will see the words "Desktop and Screensaver" Click it
Click "Choose Folder…"
browse your folders until you come to one with the Anne Boleyn image
You don't have to chose a picture from that "Open" screen, just choose the folderAfter that, choose a picture and how you want to display it on the desktop
You are done.
Thank you again for following The Anne Boleyn Files!