Posted By Claire on February 18, 2014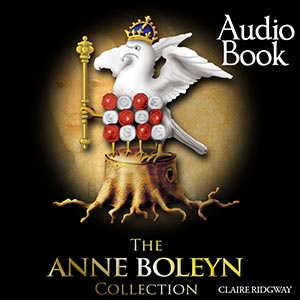 Just a reminder that today (18th) is the last day to buy the audio book version of The Anne Boleyn Collection at just $5. It's recommended retail price is $15.99 so this is a big saving and it's my way of thanking your for all your encouragement and support.
To buy the book for $5 you just need to go to www.madeglobal.com/downloads/anne-boleyn-collection-audio-book/ and click on "$5 – Purchase". It's available as an MP3 audio file or an M4b audio file (iTunes etc.) and is available worldwide. It's narrated by me and you can also hear a sample at that link.
I'd also like to take the opportunity to thank you all for the lovely anniversary wishes on here and on Facebook, I really appreciate them and I'm so glad you all enjoy The Anne Boleyn Files and my books. It's been an amazing journey and I'm glad you've all been a part of it. Thank you!