The Anne Boleyn Collection Audio Book Now on Audible, Amazon and iTunes
Posted By Claire on December 9, 2013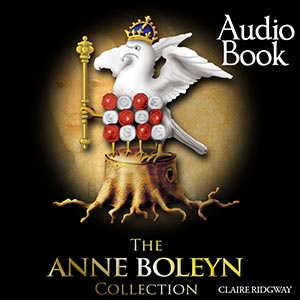 Just a quick post to let you know that The Anne Boleyn Collection (my first book) is now available as an audio book on Audible, Amazon and iTunes. It is narrated by yours truly!
Here are the links:
It's cheaper to buy it directly from MadeGlobal, unless you're already a member of Audible, and it's available as an MP3 (for general audio devices) or an MP4 (for Apple devices).
P.S. Don't forget that The Anne Boleyn Collection is an Amazon Kindle Countdown Deal on Amazon US at the moment and is only $0.99 – click here to download it now.
Thank you for all your support, it is very exciting to see my books available in different formats and I would never have published anything if it wasn't for the support of my followers here.