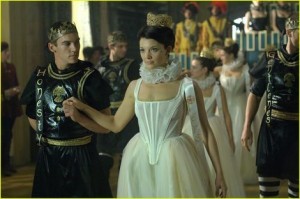 On this day in history, on the evening of 4th March 1522 (Shrove Tuesday),* Anne Boleyn played the part of Perseverance in the Château Vert pageant.
You can read all about this pageant in my article "The Early Life of Anne Boleyn Part Six – The Château Vert Pageant" – it sounds an amazing spectacle.
*Eric Ives dates the Shrovetide celebrations as starting on 1st March 1522, hence my original dating of this event to 1st, but I've since found that the pageant actually took place on 4th March. Edward Hall has an entry for 3rd March and then his account of the pageant.