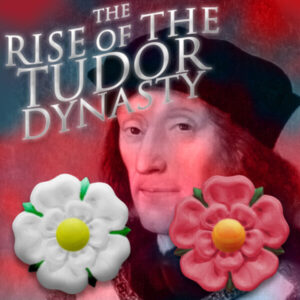 I have just launched my next online event, The Rise of the Tudor Dynasty, over on ClaireRidgway.com.
The event runs from 18th to 27th September but our regular zoom call discussions start in June. These are such fun. I just love talking about history with others who share my passion.
The event is completely online and features video talks plus live Q&A sessions (via zoom) with six historians: me, Nicolas Tallis, Elizabeth Norton, Nathen Amin, Matthew Lewis and Julian Humphrys. We'll be delving into the Wars of the Roses, the life and rise of Henry Tudor and how he rose to become King of England, and the key players in his story. It's such a fascinating period of history.
I did a pre-launch with past event participants and my mailing list, and we're already nearly half full! But you can register your place and save $50 with the Early Bird offer by using coupon code EBTUDOR at https://claireridgway.com/events/rise/. The coupon is valid until the end of 31st May. You can also read the blurb, see the schedule and find out all about our speakers at that link.
I do hope you can join us!