Posted By Claire on September 12, 2014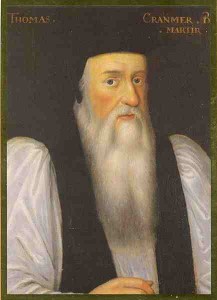 On 12th September 1555, the trial of Thomas Cranmer, Archbishop of Canterbury, began in the University Church of St Mary the Virgin at Oxford. He was accused of two offences, or doctrinal errors: repudiating papal authority and denying transubstantiation.
You can read all the details of his trial, and the subsequent proceedings, in my article The Trial of Archbishop Thomas Cranmer.