Posted By Claire on September 16, 2014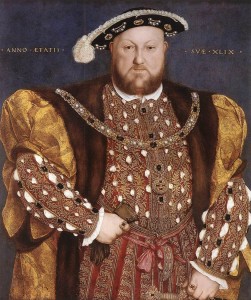 On 16 September 1541, King Henry VIII entered the city of York through Walmgate Bar, and was met by the city's officials at Fulford Cross. The mayor and the aldermen of the city then begged forgiveness from the King for the North's rebellion during the Pilgrimage of Grace, and gave the King and his wife, Queen Catherine Howard, a gold cup each full of gold coins.
This visit to York was part of Henry and Catherine's royal progress to the North, and you can read more about this visit in article from last year – click here.