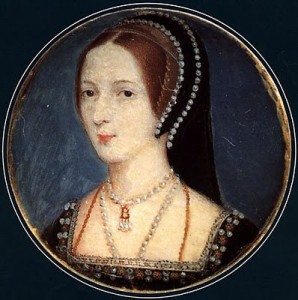 On this day in history, 11th April 1533, Good Friday, King Henry VIII ordered his council to recognise his second wife, Anne Boleyn, as his rightful wife and queen, and to accord her royal honours.
While the king was ordering his council to do this, his new Archbishop of Canterbury, Thomas Cranmer, was working on the king's "Great Matter", i.e. the annulment of Henry VIII's marriage to Catherine of Aragon.
Today is also the anniversary of the birth of Marguerite of Navarre in 1492. You can read more about her in Heather R. Darsie's article over at the Tudor Society – click here.