12 April 1533 – A spectacle at Greenwich Palace
Posted By Claire on April 12, 2017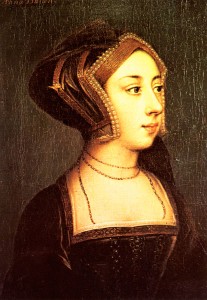 On this day in history, Saturday 12th April, Easter eve, Henry VIII's second wife, Anne Boleyn, attended mass in the Queen's Closet at Greenwich Palace.
This was her first public appearance since her husband had informed his council that Anne was to be accorded royal honours, and Anne went all out to show the court that she was the rightful queen. Anne processed to mass dressed in "a robe of cloth of gold friese" and "loaded with jewels", accompanied by sixty ladies. What a sight it must have been!
Click here to read more about this and Chapuys' report of the event.