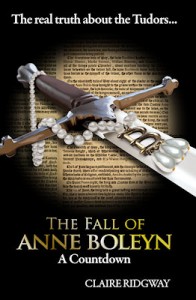 Just to let you know that the Kindle version of The Fall of Anne Boleyn: A Countdown is on special offer for one week starting right now. It is 99 cents on Amazon.com, 99p on Amazon UK and 0.99 on the Amazon Europe sites*.
Grab it while you can and please do spread the news to other Tudor history lovers.
Don't have a Kindle? Don't worry, Amazon have reading apps so that you can read Kindle books on your PC, Mac, Android phone or tablet, iPad, iPhone, BlackBerry, or Windows Phone 7 – click here for details or search your country's Amazon site for "Kindle reading app".
The Fall of Anne Boleyn: A Countdown is only 0.99 until the end of next Saturday so do take advantage of this offer and I'd also love it if you could review it too – thank you!
Here are the links:
The book is also available as a paperback.
*Some countries may add tax on top.