The Anne Boleyn Fellowship and Webinars
Posted By Claire on October 5, 2012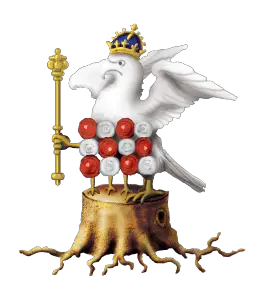 I'm just putting the finishing touches to tonight's Anne Boleyn Fellowship webinar (online talk) which is on Anne Boleyn's pregnancies and miscarriages. Usually, I just do a shout-out to Anne Boleyn Fellowship members to remind them to listen in, but as we have lots of new visitors to The Anne Boleyn Files website I wanted to let you all know about it. It's at 8pm US Eastern time.
The Anne Boleyn Fellowship has been going just over a year now and tonight will be my ninth webinar. A webinar is an online talk, or seminar, and I usually talk for around an hour with an online power-point presentation. Anne Boleyn Fellowship members can listen in and view the presentation, and also ask questions for me to answer at the end. I really enjoy doing the talks and I know people get a lot out of them too. After the talk, I transcribe it and add it to the site. There is also a replay available of the audio and presentation so that people who couldn't make the talk live don't miss out. All talks are archived so that members can go back and listen.
As well as regular webinars, which take place about every six weeks, members can also enjoy:
The Fellowship magazine – A downloadable full colour ezine which is produced on a quarterly basis.
Audios and videos – There are now eleven talks by historians/authors to download or listen to on the site.
Research and resources – I share articles, pieces of research, family tree etc. on the site. Anything useful I come across in my research.
The opportunity to be beta-readers for me and help me out with my book projects.
Help from me – Help and guidance with your research or project.
Control – Members let me know what they want me to research and talk about.
Archives of previous webinars, magazines etc.
The annual subscription is $49.99 and you can find out more at http://members.theanneboleynfiles.com/.
Do let me know if you have any questions about the Fellowship or membership. I hope you can join me for tonight's talk!