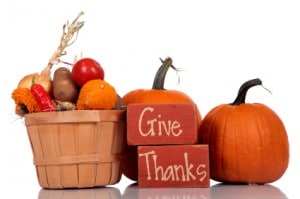 Although it's not Thanksgiving where I am – no turkey here! – I wanted to take this opportunity to say a big thank you to everyone who visits The Anne Boleyn Files, who participates by commenting or debating in the forum, who buys our products or comes on our tours, who enjoys the articles… to everyone.
The Anne Boleyn Files is far more than just a website or blog, it has become a community of people who love history and I've made so many friends through it and feel very very blessed. You're all so lovely!
Anyway, to say thank you at this Thanksgiving time of year I'm offering the following from today until midnight on Sunday 27th November:-
Money off coupons – Every order over $50 placed from today until Sunday is eligible for money off coupons. People who order over $50 will receive a $5 coupon and people who order over $100 will receive a $10 coupon. I will email the coupons out to you and you will be able to use them on your next order within 6 months.
Tour discounts – If you are interested in booking a place on one of our three 2012 Tudor tours then now's the time to do it! People who book their place(s) between now and midnight on Sunday will receive a discount of £100 (approximately $155 by today's exchange rate) per person off the full cost of the tour and will be able to book with a deposit of £200 per person instead of £300 – click here to book your place. Tours running are The Executed Queens Tour, Discover the Tudors Tour and The Anne Boleyn Experience and guest speakers include Eric Ives, John Guy, Linda Porter, Robert Parry and Gareth Russell. See the brochure at http://www.historytoursofbritain.com/brochures/2012/. Details and dates can all be found at www.historytoursof britain.com
Anne Boleyn Fellowship Membership – Between now and midnight on Sunday you can join The Anne Boleyn Fellowship for $39.99 per year rather than $49.99, a $10 saving. Members get to enjoy regular webinars, exclusive audios and videos, newsletters, ezines and resources. Our next webinar takes place on the 15th December and is on Thomas and Elizabeth Boleyn. Join at http://members.theanneboleynfiles.com/
Enjoy today whatever you're doing. Even though we don't celebrate Thanksgiving here I will be raising a glass of the local vino to you all today and giving thanks.