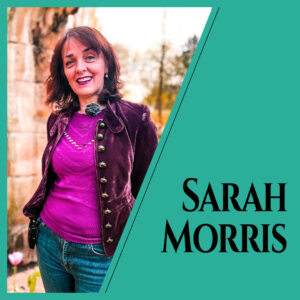 I'm sure many of you will already know Sarah Morris from her books, which include the Anne Boleyn novel, "Le Temps Viendra", and "In the Footsteps of Anne Boleyn" and "In the Footsteps of the Six Wives of Henry VIII", co-written with Natalie Grueninger, and from her popular videos and podcasts.
Sarah is just one of the amazing line-up of Boleyn experts I've got in store for you at the week-long virtual conference, "Anne Boleyn the Woman who Changed England", which runs from 28th February to 6 March 2022.
There are just three days left to register for my masterclass "Who killed Anne Boleyn?" in January. It's a special bonus for those who buy a ticket to Anne Boleyn, the Woman who changed England" before the end of 31st Dec.
Read more about this online event…