#PortraitTuesday – An 18th century portrait of Anne Boleyn
Posted By Claire on August 15, 2023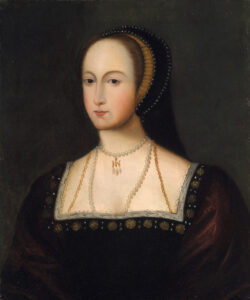 This week's #PortraitTuesday treat is an 18th century Anne Boleyn portrait.
The artist is not known, but it is of the English School and is done in oils.
The artist depicts Anne Boleyn wearing a "HA" pendant on her pearl necklace just like the Loseley House portrait.
I love the warmth of the skin tone of this portrait, it really is lovely.
Find out more at Historical Portraits.