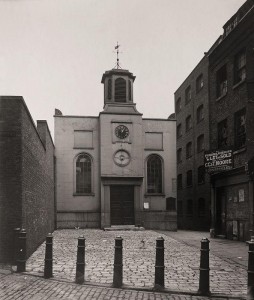 Thank you to author and historian Marilyn Roberts for sharing this two-part article on Lady Anne Mowbray with us in commemoration of her birth on 10th December 1472 and the finding of her remains on 11th December 1964. Over to Marilyn…
Last February, in my article The Howards and Lady Anne Mowbray, I wrote of how, less than 60 years before Katherine Howard's execution, Lord John Howard, great-grandfather of both Katherine and her cousin Anne Boleyn, had come into a large part of the ancient Mowbray family's fortune, and how the extinct dukedom of Norfolk had been recreated for him by King Richard III. All this came about through the untimely death in November 1481 of eight-year-old Anne, Duchess of York and Norfolk, the last of the Mowbray line. Had circumstances taken a different turn, there was an outside chance this child might one day have been queen, and perhaps the Tudors would never have come to power. However, as always when looking at 'what might have been', what we really have to consider are the many reasons 'why it never was' and, in this case, why Anne remained all but forgotten until a lead coffin was found on a building site in December 1964, almost exactly half a century ago.
On Friday 11 December 1964, operations were in full swing on an East London building site a few hundred yards north of the Tower to remove a mishmash of bomb-damaged buildings and derelict railway arches and warehouses, together with what was left of the Holy Trinity Church after years of neglect. All were on the former site of a prestigious medieval abbey. There was only a fortnight to go until Christmas, it was 2.40 in the afternoon and dusk was drawing in, so the men on the site were already looking forward to the end of the working day when a demolition vehicle driver called Henry Cooper was startled to see his excavator bucket disappear into a hole.
Worried his vehicle might tipple forward into the void, he went to investigate and found himself looking into what appeared to be a small brick-lined vault. Had he and fellow worker Terry Docherty known that they had found remains of part of the church of the medieval Abbey of St Clare, things might have been different, but totally unaware, they enlarged the hole with a big hammer, and on the earth floor of a small vault came across a lead coffin in the shape of a human being, most probably a child. Having no idea what to do, but feeling they ought not to hold up the demolition work any longer than necessary, they attached a chain to the coffin and hauled it up, regrettably upside down, eleven feet to ground level.
From almost the moment it was discovered, the fate of the remains in the ancient casket became a fiasco. Rumours that a 'mummy' had been found spread like wildfire and people from nearby offices rushed out into the street to take a look. The workmen realised the coffin probably contained a body and started telephoning to various agencies for advice on what to do. Unfortunately, the press arrived before the police and persuaded Mr Cooper to turn the 4 foot 6 inch coffin upright and pose with it for the picture which made the front page of London's Evening News. So, twice in the space of a few hours the contents of the coffin had been dramatically disturbed.
The coroner came along and filled in some forms, and then the police attached a 'found property' label to the coffin and transported it to nearby Leeman Street police station. The heavy casket was a very rare find and appeared to be medieval, so in the early evening it was collected by an archaeologist from the London Museum, at that time housed in the royal palace at Kensington. By this hour the museum had closed for the night, so he took the coffin in his Land Rover to a disused warehouse, where excited volunteers quickly mustered and stood guard over it until Saturday morning, unable to comprehend fully that their wildest dreams of being called upon to assist in just such an eventuality had actually come true.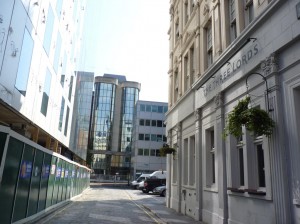 Today, half a century on, it sounds like an archaeologist's nightmare, yet all was done in good faith. The troubles, however, had hardly begun. Over the Christmas and New Year period London Museum assembled a team of experts in various disciplines for what promised to be a ground-breaking exercise. One of the first things they did was decipher the Latin inscription revealing that the casket belonged to Anne, Duchess of York and Norfolk, daughter of John Mowbray 4th duke of Norfolk, wife of Prince Richard of York (one of the Princes in the Tower), and daughter-in-law of Edward IV. This confounded the Dean and Chapter of Westminster Abbey, as they thought she was buried there in an unmarked grave. They therefore gave permission for the coffin to be opened. There was a hole at the neck (not made by those who found it) and over the centuries soil and water were able to get in, so part of the skeleton lay in mud, and when photographs of the dishevelled contents appeared in the newspapers on 15 January 1965, Lady Anne's 487th wedding anniversary, the floodgates of criticism opened wide.
The catalogue of unfortunate errors associated with the removal of human remains from the site without an exhumation licence having been issued – or even having been applied for retrospectively – was bad enough, but Westminster Abbey had no legal right to authorise the coffin to be opened. All of this, together with the subsequent scientific examinations, caused an outcry among some members of the public. Certain powerful Establishment figures of the day began lobbying for Anne's immediate reburial. The loudest dissenting voice belonged to Bernard Marmaduke Fitzalan-Howard, the then Duke of Norfolk, who complained angrily that his 'relative's' bones were not being treated with due respect, a misdemeanour made worse in his opinion because they were the remains of a child. The Government tried its utmost to support the London Museum, but pressure from powerful detractors was just too great.
There were heated exchanges as well as to the ethics of an Anglican burial of someone who had died a Catholic, a compromise finally being reached by acknowledging Anne would have had a Catholic funeral originally, so there was no need for a full service again. Within six months, before the examinations of her skeleton were completed, the child was reburied, swathed in material purchased from the John Lewis Department Store and Courtaulds. There was a dignified ten minute candlelight service in Westminster Abbey before she was laid in a very shallow grave beside that of Anne of Denmark, queen consort of King James I and VI.
The team of experts had been allowed barely enough time to sort and clean the bones that had been so irreparably disturbed, twice, the afternoon Lady Anne was found. Her remains were then sewn into strong material so they would not move if anything similar should befall the coffin in the future. No Official Report was forthcoming and the findings of various experts were published piecemeal, if at all, so, despite worldwide interest when she was found, once more Anne all but disappeared from memory.
Anne Mowbray was found unexpectedly by non-specialists on a Friday afternoon, and a good deal of damage had already been done to her remains before professional archaeologists were even informed. What cannot be explained is why an exhumation licence was not applied for retrospectively early in 1965 in spite of the then Home Secretary being willing to grant it. Forty-eight years later King Richard III's remains were found in a Leicester car park. Finding him had been anticipated, so this time there was a valid exhumation licence, issued before his skeleton was removed, and those involved complied with the requirements of the Burial Act of 1857, the same licence and conditions that could have been issued retrospectively in 1965.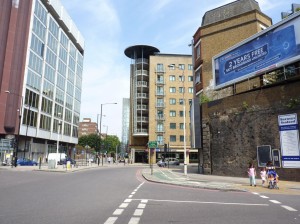 In September 2012, the Minister of Justice, acting in the same capacity as the Home Secretary would have done 50 years ago, issued a standard exhumation licence, but little thought appears to have been given to the unique nature of the remains of a lost King of England, or the considerable interest and controversy surrounding Richard III himself. Loose ends, legal loopholes, the opinions of 'relatives' 16 or more generations removed, arguments about the nature of a funeral for a man who died in the Roman Catholic faith, and a lack of understanding of the strong feelings between rival Richard factions in Leicester and York have resulted in legal wrangles and King Richard's reburial having to be postponed until March 2015, more than two-and-a-half-years after he was discovered. Perhaps lessons could have been learned from the discovery of his niece-by-marriage and first cousin-twice-removed, Lady Anne Mowbray, whom he had escorted at her marriage to his little nephew all those centuries ago.
Click here to read Part 2.
Marilyn Roberts is the author of The Mowbray Legacy, Lady Anne Mowbray – The High and Excellent Princess, British Royal Family Trees and The Bare Bones of Queen Victoria's Family Trees, and she is currently working on a book on Katherine Howard, the Dowager Duchess and Norfolk House, Lambeth. You can find out more about Marilyn and her work at www.queens-haven.co.uk/