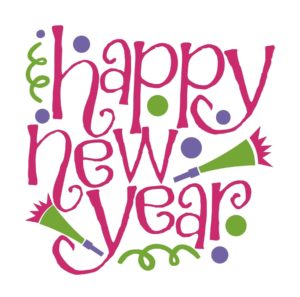 I just wanted to wish Anne Boleyn Files followers a very Happy New Year! May 2019 bring you love, joy, peace and prosperity, and lots of Tudor history too.
New Year is when I reflect on what I did over the previous year and look forward to everything I have planned for the next. Well, 2018 was a very busy year. As always, there was plenty of research and writing, but I also co-led two wonderful Tudor history tours and got to stay in my very favourite place – Hever Castle. I get to stay at Hever twice this year (excited squeal!) on the Anne Boleyn Experience 2019 in May and the Executed Queens Tour in July. There are still a few places left if you want to joinme in Tudor heaven! See www.britishhistorytours.com/history-tours/.
Do I have anything special planned for the Anne Boleyn Files website?
Well, if you remember, I asked for your questions on Anne Boleyn so that I could answer them for you. I'm going to do a series of video talks answering these questions. The videos will be shared on the Anne Boleyn Files and Tudor Society YouTube Channel. I will of course post them here on the Anne Boleyn Files too so that you don't miss them.
Next month will be our 10 year anniversary! Wow! Thank you so much for your continued support.