Day 6 of the Anne Boleyn Files Advent Calendar
Posted By Claire on December 6, 2018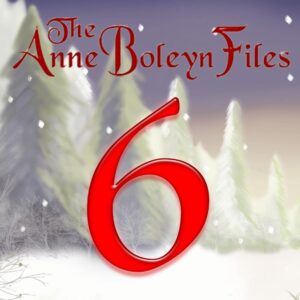 Happy St Nicholas's Day! If you celebrate it as a feast day in your country then I hope you have a lovely day. Here in Spain it's a public holiday for Constitution Day.
It's time for another Tudor treat from the Anne Boleyn Files Advent Calendar. Today's treat is from Niki Incorvia who has shared quite a few excellent guest articles with us over the years. Thank you Niki!
If you've only just heard about our Advent calendar, do not fear, treats 1 to 5 are still there for you to enjoy. All you have to do to enjoy our Advent calendar is to click on the number 6 in this post or click on the link in the cover image at the top of this page – easy!
Our sister site, The Tudor Society, has some Tudor treats for you too. Starting tomorrow and ending Sunday night is the Tudor Society Open Weekend, where you can enjoy magazines, expert talks, videos, articles, a live chat, quizzes and more. It's completely free and you even get a downloadable Tudor puzzle book for registering – click here to register now.