Day 5 of the Anne Boleyn Files Advent Calendar
Posted By Claire on December 5, 2018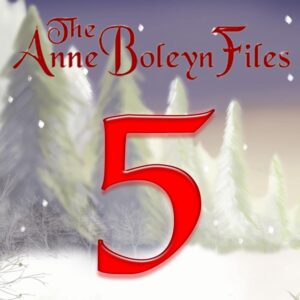 It's time for Day 5's Tudor treat!
Today's treat is from historian and author Toni Mount – thank you, Toni!
If you haven't already noticed, here at the Anne Boleyn Files we are counting down to Christmas with a special Advent calendar of Tudor treats. Authors, historians and bloggers have kindly contributed trivia, articles, excerpts, videos, recipes… all for us to enjoy.
All you have to do is visit us here each day and either click on the number in the posts I publish or click on the cover image at the top of the website. Easy peasy, fun and interesting.
I hope you're enjoying it!