Day 4 of the Anne Boleyn Files Advent Calendar
Posted By Claire on December 4, 2018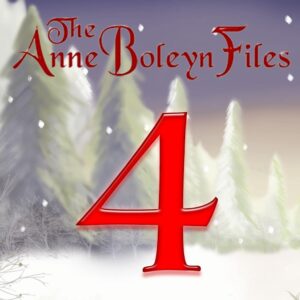 December seems to be whizzing by – help! I really must get the rest of the shopping done!
Yes, it's already Day 4 of the Anne Boleyn Files Advent Calendar. Today's treat really is better than chocolate and is a delicious one. I do hope you enjoy it. Let me know if you have a go at making it. I won't say anything further as I don't want to spoil the surprise.
To enjoy today's treat, simply click on the number 4 here or click on the link in the cover image at the top of this website. Enjoy!