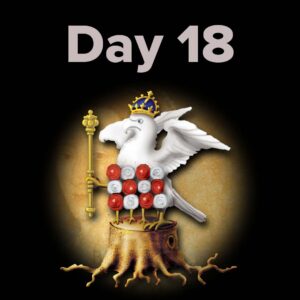 Today's Tudor treat is from historical novelist Janet Wertman, author of The Seymour Saga books.
Janet shares an extract from her novel "Jane the Quene" today.
Enjoy this treat and any others you've missed by clicking here or on the image.
Get an extra Tudor treat by heading on over to the Tudor Society Advent Calendar by clicking here.
AND don't forget, tickets are on sale for my Spring event "Anne Boleyn, the Woman who changed England"! Click here to buy your ticket now.