Day 10 of the Anne Boleyn Files Advent Calendar
Posted By Claire on December 10, 2021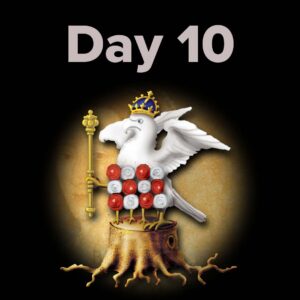 December seems to be racing by, doesn't it? I can't believe we're on day 10 already!
Today's treat is from JoAnn DellaNeva and is an excerpt from her brand new book on the French poem written on Anne Boleyn's life and death by Lancelot de Carle, secretary to the French ambassador in England at the time of Anne Boleyn's fall. Thank you, JoAnn!
Enjoy some of the verses translated by JoAnn on our Anne Boleyn Files Advent Calendar – click here.
You can enjoy an extra Tudor treat over at the Tudor Society Advent Calendar – click here.