Day 9 of the Anne Boleyn Files Advent Calendar
Posted By Claire on December 9, 2021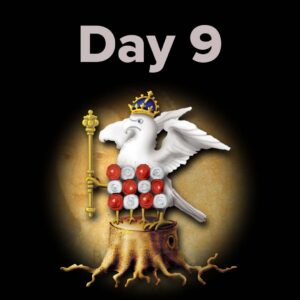 The wonderful Kate McCaffrey, assistant curator at Hever Castle, is responsible for today's Tudor treat, and it's a good one!
You may remember that Kate did some ground-breaking research on Anne Boleyn's books of hours, and today she is sharing a very special photograph with us!
Click here to access the Advent Calendar and do bookmark it so you can open a door each day.
You can get another Tudor-themed treat by heading over to the Tudor Society Advent Calendar – click here.
P.S. Don't forget to sign up to the Anne Boleyn Files mailing list as I'm going to be announcing two Anne Boleyn online events soon – one next week and one in the Spring! Click here.