24 October 1537 – The death of Queen Jane Seymour at Hampton Court Palace
Posted By Claire on October 24, 2019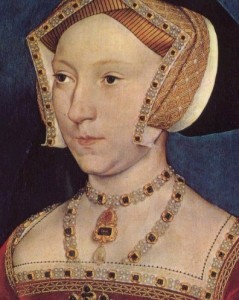 On this day in history, 24th October 1537, Henry VIII's third wife, Jane Seymour, died at Hampton Court Palace.
The couple had only been married since 30th May 1536 and Jane had died twelve days after giving the king the gift of a healthy baby boy, the future King Edward VI.
I talk about Jane's final days, her death and the arrangements for her burial in today's "on this day in Tudor history" video.
If you prefer reading to videos, then you can find out all the details in an article I wrote back in 2014 – click here – and if you prefer audio, you can listen to my podcast here.
If you like to get a daily Tudor fix, then please do subscribe to the Anne Boleyn Files and Tudor Society YouTube Channel or my podcast as I do daily "on this day" talks.
And here is my 60-second history video on Jane Seymour:
You can read an article on Jane's labour and death by midwife Dayna Goodchild in the June 2018 edition of Tudor Life Magazine, the Tudor Society's monthly magazine, at https://www.tudorsociety.com/june-2018-tudor-life-taster/. The Tudor Society offers a 14-day free trial which lets you explore the whole site, including all the magazine and expert talk archives going back to 2014 – see www.tudorsociety.com/