Posted By Claire on January 18, 2018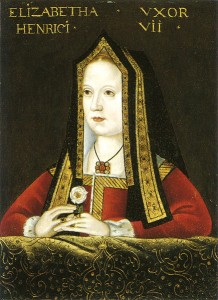 On this day in history, twenty-nine-year-old King Henry VII, who'd been king since his victory at the Battle of Bosworth on 22nd August 1485, married twenty-year-old Elizabeth of York, daughter and eldest child of King Edward IV and Elizabeth Woodville. The service was conducted by Thomas Bourchier, Archbishop of Canterbury, at Westminster Abbey.
Over two years earlier, on Christmas Day 1483 at Rennes Cathedral, Henry VII, when he was just Henry Tudor and in exile in Brittany, had made a pledge to marry Elizabeth to unite the Houses of Lancaster and York. But why had he not married her as soon as he had become king?