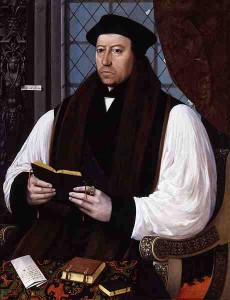 On the third day of her book tour for Thomas Cranmer: In a Nutshell, Beth von Staats is over at the Tudor Society sharing an article entitled Thomas Cranmer's Everlasting Gift: The Book of Common Prayer. It's a fascinating article about Cranmer's work and how it "is a literary masterpiece" which had a major impact.
Thomas Cranmer is one of my favourite historical personalities and I'm thrilled that Beth has written this book on him.
Do head over to the Tudor Society – click here – to enjoy the article and also to enter the giveaway – good luck!
Here's the book tour schedule: