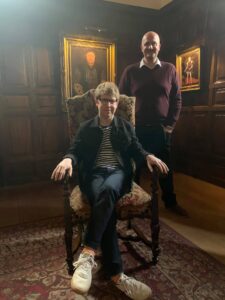 It was wonderful to see my dear friend and co-author, Dr Owen Emmerson (Hever's historian and assistant curator) and some familiar faces such as Anna Whitelock, Tracy Borman, Elizabeth Goldring and Nicola Tallis, featured in last night's "Who Do You Think You Are?", along with my happy place (Hever Castle), and other wonderful places such as Greys Court and Hampton Court Palace.
In the programme, which aired in the UK on BBC One, comedian Josh Widdicombe was having his family tree examined and he had an incredibly interesting one.
Spoiler alert…
He was excited enough to find out that he was descended from Henry Rich, 1st Earl of Holland – Groom of the Stool to King Charles I and a man who ended his life on the scaffold due to being a Royalist in the Second English Civil War – but then things got even more interesting. He found out that he was descended from Lettice Devereux (née Knollys) who, of course, was the daughter of Sir Francis Knollys and Catherine Carey. Catherine, in turn, was the daughter of William Carey and Mary Boleyn, sister of Queen Anne Boleyn. Josh was amazed that he was descended from the Boleyns and, of course, related to Queen Elizabeth I.
Owen then revealed to Josh that he was descended from King Edward I. What a lineage!
You can catch up on the episode if you have access to BBC iPlayer at https://www.bbc.co.uk/iplayer/episode/m0010krw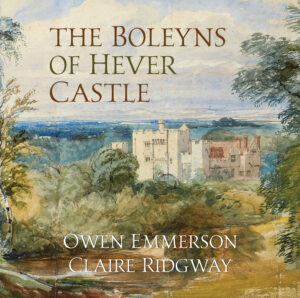 Cheeky book plug alert…
If you want to learn more about the Boleyn family and Hever Castle, why not get hold of a copy of The Boleyns of Hever Castle by Owen Emmerson and Claire Ridgway (yes, me!). I hear it's quite good!
You can find out more at https://getbook.at/… and it's available as a paperback and kindle e-book. Owen has also signed some copies for the Hever Castle online shop – see https://buy.myonlinebooking.co.uk/hevercastle/…
If you want to know more about the Boleyn family tree then hear are some articles for you:
Photo nicked from Owen – thanks Owen!