Smartphone App Partner Needed
Posted By Claire on May 7, 2014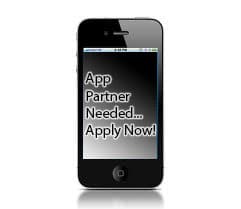 Working on the philosophy that you only get what you want if you ask for it, here goes…
We at the Anne Boleyn Files are looking for a smart phone "App Partner" to work with us to quickly develop a smart phone application related to Tudor history.
Do you or your partner/friend/family know anyone who makes iPhone and Android applications that would be interested in talking with us about our concepts? Perhaps you know an App developer who is out of work or who is freelance and who has time to take on a new project.
Please share this request as far and wide as you can, and with your help we'll soon have our smart phone app live to the world!
Contact us via the website contact page please… https://www.theanneboleynfiles.com/contact-me/