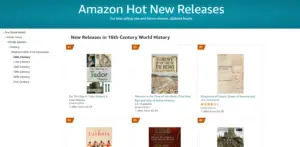 Thank you so much to everyone who has pre-ordered On This Day in Tudor History II, it's a No. 1 new release on Amazon US! Yay!
It really means so much to me to have your continued support. Thank you from the bottom of my heart.
The paperback will be available for pre-order soon.
Here's a global link to pre-order the kindle version – https://mybook.to/onthisday2