New YouTube Video on Anne Boleyn's Appearance
Posted By Claire on August 28, 2011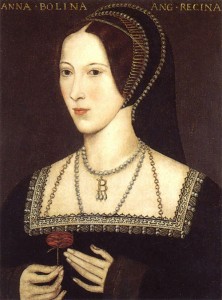 Phew, what a whirlwind of a weekend so far! As well as being knee deep in records of monumental brasses – see yesterday's post on "The Lost Boleyns", I've also made a YouTube video on Anne Boleyn's appearance and portraiture!
I'd really welcome your feedback on this video as it's my first video with me actually speaking. Please do watch it and leave your comments on YouTube, all 'likes' really do make a difference and I'd love to know if you want to see more as I'm planning to do them regularly.
Click here to see this video on my YouTube channel.