Mary Boleyn Masterclass and Q&A session – 12 February
Posted By Claire on January 31, 2022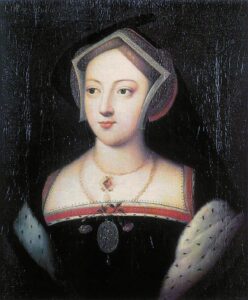 I love talking Tudor and interacting with other Tudor history lovers, and I did just that on 15th January, when I did a live-streamed masterclass on "Who killed Anne Boleyn?" for ticket holders of my "Anne Boleyn, the Woman who Changed England" event.
It went brilliantly, lasting about two hours, including questions. I had some fantastic questions from attendees, and it was lovely to get so many kind comments, messages and emails afterwards.
You can see some highlights from the masterclass in the videos at the end of this post.
I thoroughly enjoyed the masterclass and almost felt that I was actually meeting you- so nice! Denise
Thank you so much for doing this talk (and for answering my question)! It was so interesting! I can't wait for what's next! Kathryn
This was brilliant, Claire! So concise and clear – and as always: in beautiful Ridgway form. I could listen all day. Rebecca
What I love about doing live events is that I get feedback straight away and I never know what questions people are going to ask and the different tangents we'll go off on! Fab! And I know attendees find these events informative and really valuable too.
Sooooo, I'm doing another one, this time on Mary Boleyn!
Yay!
Join me on Saturday 12 February at 10am London/5am New York or 10pm London/5pm New York.
You know me, there's nothing I like talking about more than the Boleyns, so I thought I'd do a masterclass on Mary Boleyn, Anne Boleyn's sister and a lady you will probably know from The Other Boleyn Girl book and movie..
Who was Mary?
Was she really the mistress of two kings?
What do we know about her relationship with King Henry VIII?
What about her relationship with Anne and with the rest of her family?
Who were her husbands and children?
How is today's royal family linked to her?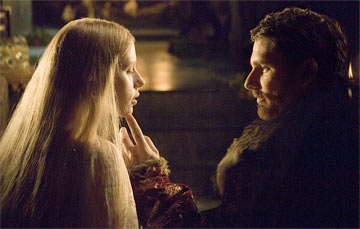 I'll be covering all that and more, and fleshing out this Tudor lady on Saturday 12th February at two different times (to be convenient for most time zones). There'll also be a Q&A session after both talks.
London, UK – Saturday 12 February at 10am
Madrid, Spain – Saturday 12 February at 11am
New York, USA – Saturday 12 February at 5am
Los Angeles, USA – Saturday 12 February at 2am
Sydney, Australia – Saturday 12 February at 9pm
Adelaide, Australia – Saturday 12 February at 8.30pm
or
London, UK – Saturday 12 February at 10pm
Madrid, Spain – Saturday 12 February at 11pm
New York, USA – Saturday 12 February at 5pm
Los Angeles, USA – Saturday 12 February at 2pm
Sydney, Australia – Sunday 13 February at 9am
Adelaide, Australia – Sunday 13 February at 8.30am
You can covert the time to your time zone at https://www.timeanddate.com/worldclock/converter.html
This masterclass is exclusive to people who buy their tickets to my online event "Anne Boleyn, the Woman who Changed England" before the end of Tuesday 8th February. So if you're disappointed you missed out on my last masterclass, do get signed up before the end of 8th February so you can attend this one. Attendees will also be able to access a recording of the masterclass afterwards, and will receive a transcript and recommended reading list.
"Anne Boleyn, the Woman who Changed England" runs from 28th February to 6th March, and is a week of daily expert talks and live Q&A sessions with THE best Anne Boleyn experts, many of whom you'll recognise from the recent BBC series "The Boleyns: A Scandalous Family" and from their research, books, podcasts and videos. I'll be speaking at the event along with Gareth Russell, Lauren Mackay, Estelle Paranque, Sarah Morris, Natalie Grueninger, Owen Emmerson and Kate McCaffrey. I've chosen these historians as their work is grounded in the contemporary sources, real history, and they all bring history to life. They're all so interesting to listen to.
Through the talks and Q&A sessions, you'll meet a very new Anne Boleyn and understand just how and why she changed the course of English history. This event is for you if you want to peel back the layers that fiction, TV, books, and even some historians, have built up over Anne Boleyn.
You may have read and watched everything there is on Anne Boleyn – I certainly have – but you haven't had the opportunity to learn from 8 of the very best Anne Boleyn experts and ask them your burning questions in real time, until now! This unique and exclusive experience will bring Anne Boleyn to life for you. I'm really excited about it, I can't wait.
What will be lovely is that you'll be able to join in from the comfort of your own home, as it's completely online, and all the live Q&A sessions are private, for ticket holders only, so it'll be really intimate and you'll be able to get your questions answered. You'll also get lifetime access to the recordings.
Click the link below for tickets and further information in the description, and you'll find a list of frequently asked questions on that page too. I do hope you can get involved, and I look forward to giving you insights into the fascinating woman that Anne Boleyn was.