Day 4 of the Anne Boleyn Files Advent Calendar
Posted By Claire on December 4, 2021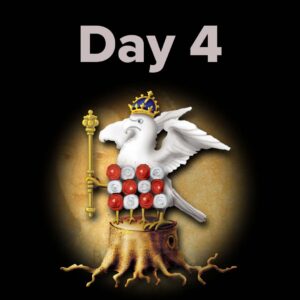 Our fourth Tudor-themed treat is from Amanda Harvey Purse, author of the forthcoming The Boleyns: From the Tudors to the Windsors, and is about that famous Boleyn, Mary Boleyn.
Thank you, Amanda, for sharing this article with us.
Click here to access the Advent Calendar and do bookmark it so you can open a door each day.
You can get another Tudor-themed treat by heading over to the Tudor Society Advent Calendar – click here.
P.S. Don't forget to sign up to the Anne Boleyn Files mailing list as I'm going to be announcing an Anne Boleyn online event soon! Click here.